Patricia Schoolcraft, ACP

NALA Liaison

Patricia is currently employed as a Paralegal with The West Virginia State Bar. She has a diverse background as a litigation paralegal with Preston & Salango, PLLC, a plaintiff law firm, and Flaherty Sensabaugh and Bonasso, PLLC, a defense law firm. She has been a member of LAPSWV since it's inception in 2004. During her membership with LAPSWV, she has served as President, First Vice President, Second Vice President, Secretary, and Treasurer. She has been a member of NALA since 1989. She obtained her paralegal certification (CP) in 1998 and her advanced paralegal certification (ACP) in 2016. While working full-time, she graduated from Marshall University, with honors, in 1992 with an AAS in Paralegal Studies and went on to obtain her BA from West Virginia University Institute of Technology in 2003. .

Sara Hardman

Secretary

Sara received two Associate Degrees at BridgeValley Community and Technical College in Paralegal Studies and Criminal Justice. While attending BridgeValley, she participated in the LAPSWV Student Chapter, beginning as Executive Committee Liaison and then becoming President in her final year. Sara has worked as a paralegal for the Giatras Law Firm, PLLC, for nearly two years, working on criminal defense and consumer protection law.



Tammy Welch, ACP

Parliamentarian

Ms. Welch is currently a Claims Consultant with West Virginia Mutual Insurance Company ("WVMIC"), a non-profit, member owned medical liability insurance company that has been insuring physicians since July 2004. Prior to joining WVMIC in August 2013, she was an advanced certified paralegal with Jackson Kelly, PLLC from July 1999 to July 2013, where she assisted attorneys in the firm's litigation department, focusing primarily on Medical Liability defense.

She received her Certified Legal Assistant (CLA) in January 2000 and her Advanced Paralegal Certification in Trial Practice in April 2013; and is an active member of National Association of Legal Assistants (NALA). She has been an active member of Legal Assistants/Paralegals of Southern West Virginia (LAPSWV) since 2004, serving as NALA Liaison (2005-2006 and January 2010-June 2010) and as Parliamentarian/Historian from June 2008 to January 2010, June 2010 to June 2012, and June 2014 to present. Ms. Welch was a member of the LAPSWV Executive Committee honored as the 2009 Paralegals of the Year and was individually honored as the LAPSWV 2011 Paralegal of the Year. She also received a NALA Affiliated Associates award in 2011.

Mica Spratt

President



Mica received a Bachelor of Arts in Music/Voice at West Virginia Wesleyan College in West Virginia Bachelor of Arts in Music/Voice in 2007. She has been a litigation paralegal for 7 years and is currently employed with Lamp Bartram Levy Trautwein & Perry, PLLC, focusing in bad faith defense, civil defense litigation and some plaintiff litigation cases. Mica has been an active member of LAPSWV since 2013, was elected as Secretary for the 2014-2015, Second Vice President for the 2015-2017 fiscal years, First Vice for the 2017-2018 year, and elected President for the upcoming 2018-2019 year. Mica has been a member of NALA since 2013. She loves spending time with her son and watching him play all the sports he loves.




Kelly Mullins

Vice President
Kelly Mullins is employed at The Masters Law Firm LC as a legal assistant. She has been employed with the Masters Law Firm for seven years, working primarily on products liability, medical negligence and personal injury cases. She has been a member of LAPSWV since 2015.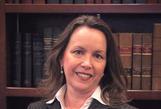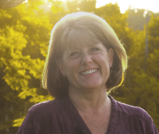 Sherri Rasmussen

Treasurer
Sherri received a Bachelor of Science in Education at Stephen F. Austin State University in Texas in 1985. She has been a litigation paralegal for more than 25 years and is currently employed with The Masters Law Firm, lc, focusing in mass and class action litigation and products liability cases. Sherri has been an active member of LAPSWV since 2009, serving on the Audit Committee from 2010-2012, Treasurer for the 2013-2015 fiscal years, First Vice President in 2015-2016, appointed as Interim Treasurer March 2016, and President for the 2016-2018 fiscal years. Sherri was recognized as LAPSWV Paralegal of the Year in 2016 and 2018. She has been a member of NALA since 2013 and is a member of West Virginia Association for Justice (WVAJ) legal assistants program. She serves as an Elder at her church and enjoys spending time with her children and grandchildren.